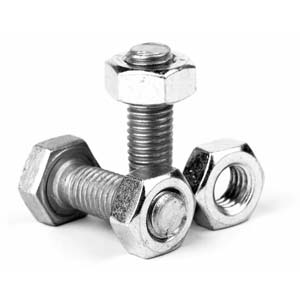 Boltport Fasteners offers high tensile alloy steel AISI 4140 Fasteners including bolts, screws, stud bolts, threaded rods, nuts and washers. AISI 4140 is high strength chromium-molybdenum alloy steel grade used for manufacturing A193 B7, B7M, A320 L7, L7M fasteners for low temperature bolting applications. We majorly produce fully threaded stud bolts, double end studs, hex head bolts, heavy hex bolts, eye bolts and anchor bolts in AISI 4140 alloy steel.
AISI 4140 Alloy Steel
Alloy steel 4140 fasteners are formed using cold forging techniques, however big size fasteners or small quantities of 4140 bolts are produced by hot forging or directly machined from 4140 bar stock. All 4140 fasteners are marked with "BPF" mark followed by corresponding specification or grade symbol.