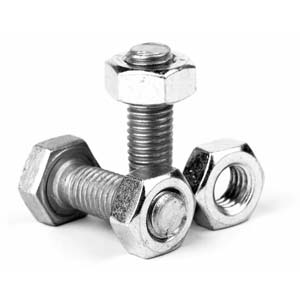 Boltport is a indian manufacturer of Silicon Bronze Fasteners primarily in grade UNS C65100 and C65500. We produce silicon bronze fasteners in metric and imperial sizes. These fasteners are marine grade hardware, vastly used for fittings and fixtures in salty sea water based applications. Some common silicon bronze fastening hardware includes hex head bolts, heavy hex head bolts, socket head cap screws, flat head socket cap screws, eye bolts, keel bolts, hex nuts, heavy hex nuts, lock nuts, flat washers, fender washers and split lock washers, dowen pins, cotter pins, etc. If the project restricts brand and origin, we can outsource the silicon bronze fasteners from our associate manufacturers in Australia, New-Zealand, Canada, Ireland, UK and USA.
Small sizes and large quantities of fasteners are manufactured from silicon bronze wire rods, in cold forged condition whereas large size silicon bronze fasteners are manufactured by hot forging, to relevant specifications. Boltport offers both metric and imperial sized silicon bronze fasteners with coarse and fine pitch threads to various thread standards.
Silicon bronze is a high value copper alloy with about 96% copper content and the remainder is balance with silicon to provide high strength, resistance and other valuable characteristics best suited for marine and process industries. The composition may also contains low amounts of managanese, tin, iron, and zinc. Silicon bronze has good casting qualities, strength, hardness, and ease of welding. CDA 651 is low alloy silicon bronze while CDA 655 is high silicon bronze alloy.